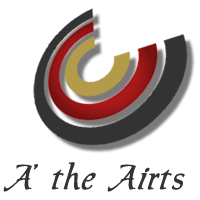 Shop - Cafe - Craft Rooms - Theatre - Digital Cinema - Venue Hire
Facilities at A' the Airts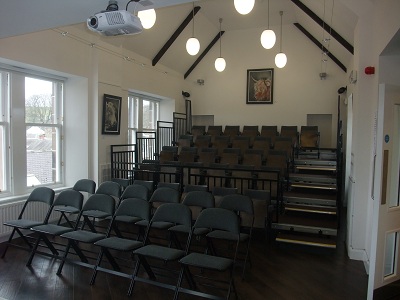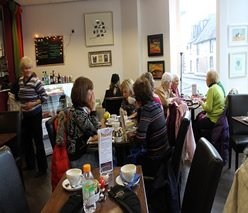 Shop
Our shop is a fantastic outlet for locally-made arts and crafts, including unique Sanquhar Pattern knitwear. Great for gifts that are just that bit different. Artists and craftspeople are encouraged to submit work for consideration at any time. Open 10.00 am - 4.00 pm, Monday - Saturday (plus Sundays during Summer months)..
Theatre
We have a 50 seat theatre with very good acoustics, suitable for any type of performance (up to a certain size). It is also equipped with digital cinema equipment. We have a range of events in our programme, and also welcome companies to use A' the Airts as a venue. The seats are retractable, so that we can also use the theatre as a performance space, conference room etc. One of the craft rooms can be used as a bar or meal area (as well as the café).
Gallery/Exhibition Space
Our theatre also doubles as a gallery and we have further exhibition space throughout the building. We have rolling exhibitions of paintings and other artwork by local artists (both amateur and professional) throughout the year and would be pleased to hear from art groups or individuals who would like to consider future exhibitions.
Craft rooms
We have two craft rooms, one larger than the other, for both wet and dry crafts, and including a potters wheel and a small electric kiln. Our popular arts and crafts groups make regular use of these facilities, but we are happy to receive suggestions about other courses, workshops and classes people would like to see, and also welcome approaches from people who would like to run classes. Either of these rooms can also be hired for meetings (subject to availability).
Café
Café @ A' the Airts specialises in great coffee and high-quality snacks, soup and cakes. It also has a small but pleasant outdoor seating area which is open during the Summer months.
Venue Hire Costs:
Local community groups: Any room - £10 per hr
Non-local, statutory and commercial groups: Craft Rooms - £15 per hr; Theatre - £20 per hr Performing companies wishing to stage events: £25 for the theatre
Daily rates and regular use of our facilties can be negotiated.
Catering can also be arranged through Cafe @ A' the Airts.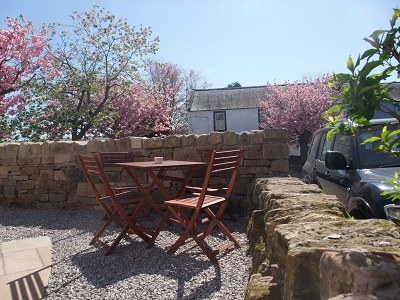 Our three storey building is completely wheel-chair accessible and has a lift servicing all floors. It has also been designed to the highest standards of energy efficiency.