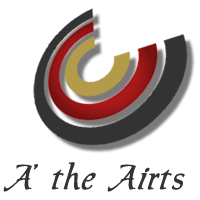 Promoting the talents of local artists and crafters and championing the Sanquhar Pattern
A' the Airts Arts & Crafts Shop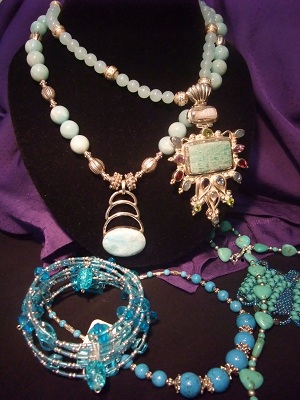 Our shop is open from 10.00 am to 4.00 pm, Monday - Saturday (Sunday opening April - October)
One of the main aims of A' the Airts is to showcase local talent and this doesn't only apply to performers. We have a small retail outlet, which sells a wide range of crafts, artwork and by local people, mainly from Upper Nithsdale, including an exciting new range of Knitwear featuring the Sanquhar Pattern.
Books by local poets and authors and CDs of songs and music by local musicians are also available, as well as delicious, locally produced jam and honey. There is something to suit all pockets - from small items for children starting around £1 to higher priced quality pieces.  It's definitely worth coming in to have a look if you're looking for a special present - or just to treat yourself!

We also stock a wide range of very reasonably priced hand-crafted greetings cards to suit all tastes.

We currently have around 100 local suppliers, but we are always keen to increase our stock and provide more choice of crafts. Most of the items we sell are on a sale or return basis. If you are in the business of producing arts and crafts, or if you would like to earn a little income from an existing hobby, please contact us and we will be pleased to look at what you have to offer with a view to stocking it.